We have great pleasure to introduce our organization namely i-Force Security Services to cater the needs of your Security requirements. We are professionally managed experienced company. We have all necessary registrations & certifications from concern Local Municipal Body, State Govt., Central Govt., pertaining to our business.
A concept of Security Services have advanced & globalized in recent past. We effort to cater a Real Security Protection & Secrecy Maintenance service to our customers.
We Care & You Relax is our motto. We have a great opportunity to serve many institutes like Schools & Colleges, Manufacturing & Process Industries, Commercial Complex/s & Residential Complex/s, Bank, Precious Jewellery Shops etc.
i-Force Security Services is a registered security offering service by compliance with all necessary legal & government requirements.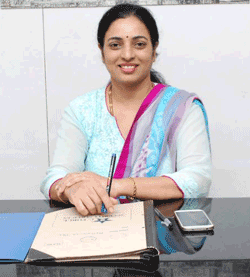 Our C.E.O. Mrs Yogita Karle has dynamic experience in this field and also the capacity to select, train & depute the proper manpower for the particular security roll to perform. We supply Security Supervisors, Unarmed Security Guards - Men / Women as per the security needs.
Our services are available in Mumbai & Thane District, mainly in the area of Badalapur & Ambernath Industrial Belt, Kalyan City, Dombivli City & Industrial Belt, Chembur, Kurla etc. It is being managed in such a way to get the best uninterrupted service to all our customers.
We are fortunate enough to have great opportunity to serve the biggest prestigious annual event in Dombivli i.e. Utsav, which handles lakhs of people & hundreds of stalls for about 10 days.
i-FORCE SECURITY SERVICES believes in providing:-
SELECTED AND TRAINED MANPOWER – Correct selection of personnel is the foundation of efficient operational performance. Education, Age, Physical Fitness and Background is strictly followed by us while selecting staff.
SUPERVISION - Supervision is equally important in order to provide quality service. In this regard we have an operation team of supervisors and inspectors who are constantly checking our assignment and checking of our service staff.
CLIENT SERVICE - To provide better and efficient service we request our clients to send us a Feed Back Report, due to which a free and frank opinion of our clients can be obtained to improve our service, by taking remedial measures on above said report. We assure you to provide efficient and dedicated Security facility to your desired standard.
Please feel free to call the undersigned for further clarification.